Debbie Smith, MM
Founder and CEO
Debbie Smith, MM is the founder and CEO of AHA! Movement, a non-profit organization created in memory of her son, college student Matt Carrington.
Matt died on February 2, 2005, after enduring a horrific water hazing pledging at a fraternity in Chico, California. Since then, Smith has had one primary mission in life: to bring awareness to the often tortuous and sometimes fatal practice of hazing. To this end, she has participated in a variety of television documentaries and talk shows; local and national news and radio programs, as well as being interviewed for newspaper and magazine articles.  Most recently Smith has been invited by the US Army to speak this September 2018 at Fort Sam Houston in San Antonio, TX. 
Smith was also a key player in the plea bargain deal for the seven young men charged with killing her son, which resulted in the first ever felony conviction for hazing in the United States. A year after Matt's passing, Smith also led the charge toward the passage of Matt's Law, which makes it a felony in California to seriously injure or kill someone during a hazing. She also works with grieving parents who have lost a child to hazing.
In addition, Smith currently serves as Ambassador Chair in the Pleasant Hill Chamber of Commerce. She was also named 2014 Ambassador of the Year for her abundant volunteer work within the community, and is this year's Pleasant Hill Chamber Guardian's Team Captain for the American Cancer Society Relay for Life fight against cancer.
Smith also loves baseball and is an avid San Francisco Giants Fan. She sat on the board of the Pleasant Hill Baseball Association, a non-profit organization, for two years as Secretary and Treasurer.
She and her husband, Greg, have been married for more than 28 years, and have another son, Travis. She added the MM after Matt's death—short for Matt's Mom.
Ryan Smith
Chairman
Ryan Smith attended High School with Matt Carrington.
Smith is the Public Relations & Communication Director for Land Home Financial Services, a national Mortgage Banker. For the last eight years, Ryan has specialized in social media marketing, managing various accounts in the hospitality, tech and mortgage industries. His expertise lies in crafting relevant, timely and engaging content, assisting brands deliver their value proposition on a daily basis. He is a published author and the founding president of a PRSSA Chapter at California State University, Sacramento.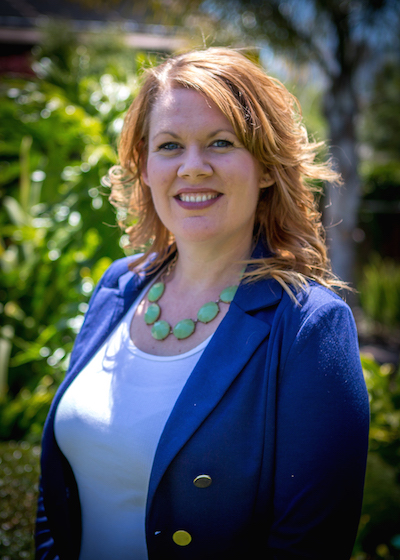 Kristin Vahl Pollot
Vice Chair
Kristin Vahl Pollot, who also goes by Kristi, is a longtime friend to Matt's family.
The planning manager for the City of Pittsburg (located in the East Bay of the San Francisco Bay area), Vahl Pollot received her bachelor's degree in Geography from California State University at Chico. She began working for Pittsburg soon after graduation, and in her current position, interfaces with the community on a variety of growth and planning issues.
A close friend of Matt's at Chico, Matt's death became a defining moment for Vahl Pollot. Since his passing, she has developed a very special interest in helping bring awareness to the dangers of hazing. To that end, Vahl Pollot has spoken at hazing awareness events at CSU Chico, as well as being interviewed for newspaper articles, television shows and documentaries.
Additionally, Vahl Pollot served on Matt's Committee, and as a member, personally lobbied a variety of California state representatives in Sacramento to pass Matt's Law.
Vahl Pollot lives in Martinez, California, and is married to husband Chris
Frankie Dickinson
Secretary, Treasurer
Frankie Dickinson has been active in anti-hazing awareness campaigns for the last decade.
That work includes sitting on the Matt Carrington Committee, which was instrumental in working toward the 2006 passage of Matt's Law. In addition, Dickinson returns to Chico, California, every year on the anniversary of Carrington's death, where she reaches out to educate current students about the dangers of hazing. With Debbie Smith, MM, she also participated in a 2005 National Public Radio interview on Matt.
In addition, Dickinson is a committed volunteer in many community events, including local fundraisers for Head Start; AIDS Walk San Francisco, and Walk to Cure Arthritis. She is also active in raising awareness and funding for non-profit arts and educational organizations in her area, including Parents of Playmakers and Volunteer Parents of the Arts Club.
Dickinson has been with her partner, Ben, for nearly three decades, and is mom to Bobby, Trevor and Christian. She is also Matt Carrington's aunt.
Andrew McPhee
Director
Andrew McPhee was one of Matt Carrington's best friend.
A tireless advocate for ensuring the passage of Matt's Law, McPhee attended state capitol hearings in Sacramento to support the cause. During this period, he also facilitated an ambitious state-wide project to make sure that public and private schools, as well as libraries, offered books and other educational materials about hazing on their shelves. Along with a steady increase in these resources across California, all of those titles are now at Cal State Chico as part of The Matt Carrington Collection.
While attending Cal State Long Beach, McPhee also created CINEMOSAID, an international film festival, as well as a weekly trivia game night on campus. A CSULB graduate, he resides in Long Beach, where he is a human resources assistant for American Corporate Security, a private security company.
With Debbie Smith, MM, McPhee has spoken to community groups about hazing. He looks forward to doing more of this outreach, telling Matt's story and meeting one-to-one with students and other citizens as part of the AHA! Movement.
Dr. Paul J. Zingg
Director
Dr. Paul J. Zingg served as the 14th president of California State University, Chico 2004 – 2016.  Zingg led the university to a 10-year re-accreditation award, created innovative academic and student service programs, and positioned the university among the nation's leaders in civic engagement and sustainability. Zingg also developed a campus strategic plan that enables him to work more closely with faculty on the crucial issues of curriculum and teaching quality, including such elements as improving student retention and time to degree, and promoting diversity as a core value of the institution.
Zingg's research interests focus on American higher education, including student learning, educational leadership, sports history and intercollegiate athletics. Zingg has received support for his research from the National Endowment for the Humanities, spoken and lectured extensively, and has published 12 books and over 100 articles.
Zingg has served nationally as an educational consultant and is currently an accreditation reviewer for the Western Association of Schools and Colleges. His service also includes the National Association of State Universities and Land-Grant Colleges Commission on Academic Affairs and Commission on Human Resources and Social Change. Zingg was also appointed a fellow of the American Council on Education and has served as chair of the California Central Coast Performing Arts Center Commission.
Academic Experience
President, California State University, Chico, 2004 to date.
Provost and Vice President for Academic Affairs, California Polytechnic State University, San Luis Obispo, 1995-2003.
Dean, College of Liberal Arts, California Polytechnic State University, San Luis Obispo, 1993-95.
Professor of History, California Polytechnic State University, San Luis Obispo, 1993-2003.
Dean, School of Liberal Arts, and Professor of History, Saint Mary's College of California, 1986-93.
Assistant to the President, University of Pennsylvania, 1983-86.
Vice Dean for Undergraduate Studies and Admissions, University of Pennsylvania, 1979-83.
Assistant Dean for Academic Advising, University of Pennsylvania, 1978-79.
Assistant/Associate Professor of American Civilization, University of Pennsylvania, 1978-86.
Dean for Academic Affairs, Daniel Hale Williams University, 1977-78.
Chair and Assistant Professor, Department of History and Political Science, St. Bernard's College, 1975-77.
Instructor, Department of History, University of Georgia, Athens, 1970-74
Education
Ph.D., History, University of Georgia
M.A., History, University of Richmond
B.A., History, Belmont Abbey College
Councilmen Ken Carlson
Director
Ken is a native of Contra Costa County. In his early childhood, his family lived in Concord but then settled in Pleasant Hill in the early 1970's. He attended Pleasant Hill Middle School and moved on to Pleasant Hill High School. He would have been a member of the last graduating class in 1980 if his father had not been transferred to Southern California before his senior year. 
While growing up in Pleasant Hill he became an Eagle Scout as part of Walnut Creek Troop 820 and enjoyed the benefit of PHBA, playing many baseball games on the fields at Pleasant Hill Park. Ken discovered from an early age about giving back to your community through dedicated public service. His grandfather, James Moriarty, was a long time county supervisor and he was often taken along on to Walnut Festival Parades, campaign stops, and other such events. 
Ken graduated from Brigham Young University with a B.A. in Communications. He then travelled to Seoul, Korea for eighteen months of missionary work. He lived and worked in the Korean communities learning their language and teaching English. 
Returning to the Bay Area he settled briefly in Martinez and enrolled in a Masters program at San Francisco States University. While a student, he was hired as an Intern with the Concord Police Department in February of 1988 and 6 short months later offered a position as a Police Officer. By December he had graduated from the Police Academy and began a career as a Police Officer. During this time he was also instrumental in successfully broadcasting the first Concord City Council meetings over the local cable networks. 
Ken has had a very diverse career with the police department working as a Patrol Officer, various investigative positions, a Crisis Negotiator and is currently assigned to the Traffic Unit as the Traffic Investigator. He worked as a member of the county's Forensic Mental Health Team, which was a coalition of multiple county agencies, nonprofit organizations, the courts and Law Enforcement focusing on the chronically homeless and mentally in our communities. He became very active in the Concord Police Association, serving on the Executive Board, as President, and chairing the Political Action Committee.